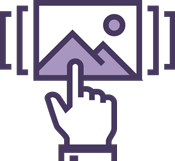 It's Good Karma!
The Best Product with the Best Customer Service at a Reasonable Price
Good Karma Photography has been providing Professional Real Estate Photography in the Denver Metropolitan area since 2007. Our goal is to provide a great representation of each home we shoot using HDR Photography and our own GKCustomMotion™ Virtual Tours. That combination results in the best product with the best customer service at a reasonable price.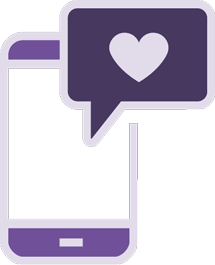 There are slideshow tours, and there are GKCustomMotion™ Tours! Custom Motion is the new standard in Real Estate virtual tours.
Not to bore you with statistics, but 100% of the Realtors we've shown our tours to side by side against all major competitors tours have preferred GKCustomMotion™ Tours!
You will too! Other companies put all the photos into a program that randomly gives you slight movement in no particular direction.  It's just a slideshow with a touch of movement really.  With GKCustomMotionTM tours we adjust the movement on every photo making it feel like you are taking a tour of the home. We zoom into the home at the start, back out at the end.  We take left, center and right side shots of kitchen islands and move around them to give the feel that you are walking across the kitchen.  We zoom through French doors first closed, then open for that grand entrance effect.  Check out the link below to see our many samples of where we use GKCustomMotionTM to give you a real virtual tour.
There is nowhere else that you can get a real tour feel with a single click of the mouse in just a couple of minutes time.  Find it ONLY with GKCustomMotionTM Tours!
View Full GKCustomMotionTM Tours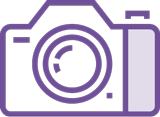 HDR Photography
While HDR is now the standard in Real Estate Photography, at Good Karma, we go beyond that. We handcraft each and every photo based on many years of feedback from Realtors and clients. Our photos are brighter and sharper, and include colors that pop, while retaining colors that are true and not animated looking. Unlike our competitors, true color is why the Good Karma photographer who shoots your home is also the one that handcrafts your photos!  The result is fantastic photographs for your listings that our clients say takes fewer showings to sell, making the process easier and faster for the Realtor, homeowner and buyer. It's Good Karma!